Urban Garage™ Tire & Service Inc.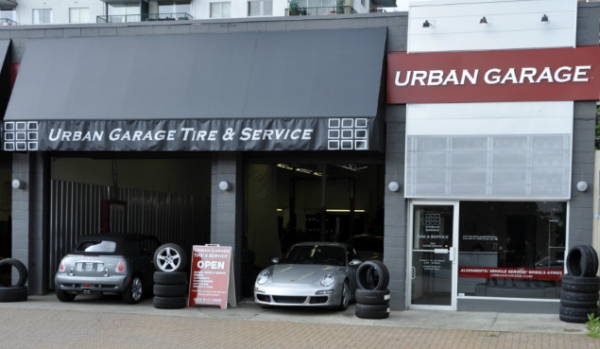 Service. The word suggests care and attention – in our business – to the needs of our customers and their vehicles. Are you wanting competent, careful care for your vehicle at reasonable prices? It is still available at Urban Garage™ Tire & Service Inc.
Visit our convenient location in charming Ambleside, West Vancouver. Here you will find friendly, careful attention to your automotive needs, and a "can do" attitude. Please let us know how we can serve you.
We are pleased to offer the following services at Urban Garage™ Tire & Service Inc.:
A full selection of wheels and tires for all makes of trucks and cars (including winter tires in stock)
The latest in Precision tire mounting technology to avoid damaging your wheels (up to 26″)
The latest Roadforce wheel balancing technology for optimal balancing results
Alignments using state of the art technology
Brake service and replacement
General vehicle maintenance
Fluid changes ( oil, brake, transmission and coolant)
Tune-ups, service and general maintenance
Batteries * Auto glass * Wiper blades
We can also offer extended warranties on most vehicles at very reasonable prices. Click here for more information.
Are you considering trading in your current vehicle or buying a new one? Speak with our friendly and professional sales team at The Urban Garage™, located at 1439 Clyde, a half block down the street. They will be glad to help you. Click here for our current inventory.
To book your service appointment, you may contact us in the following ways:
email: service@nullurbangarage.com
Phone: 604-913-1900
Visit us at: 1519 Clyde Avenue, West Vancouver, BC, V7V 1P4